Roof Top Terrace & Lounge Bar in Krakow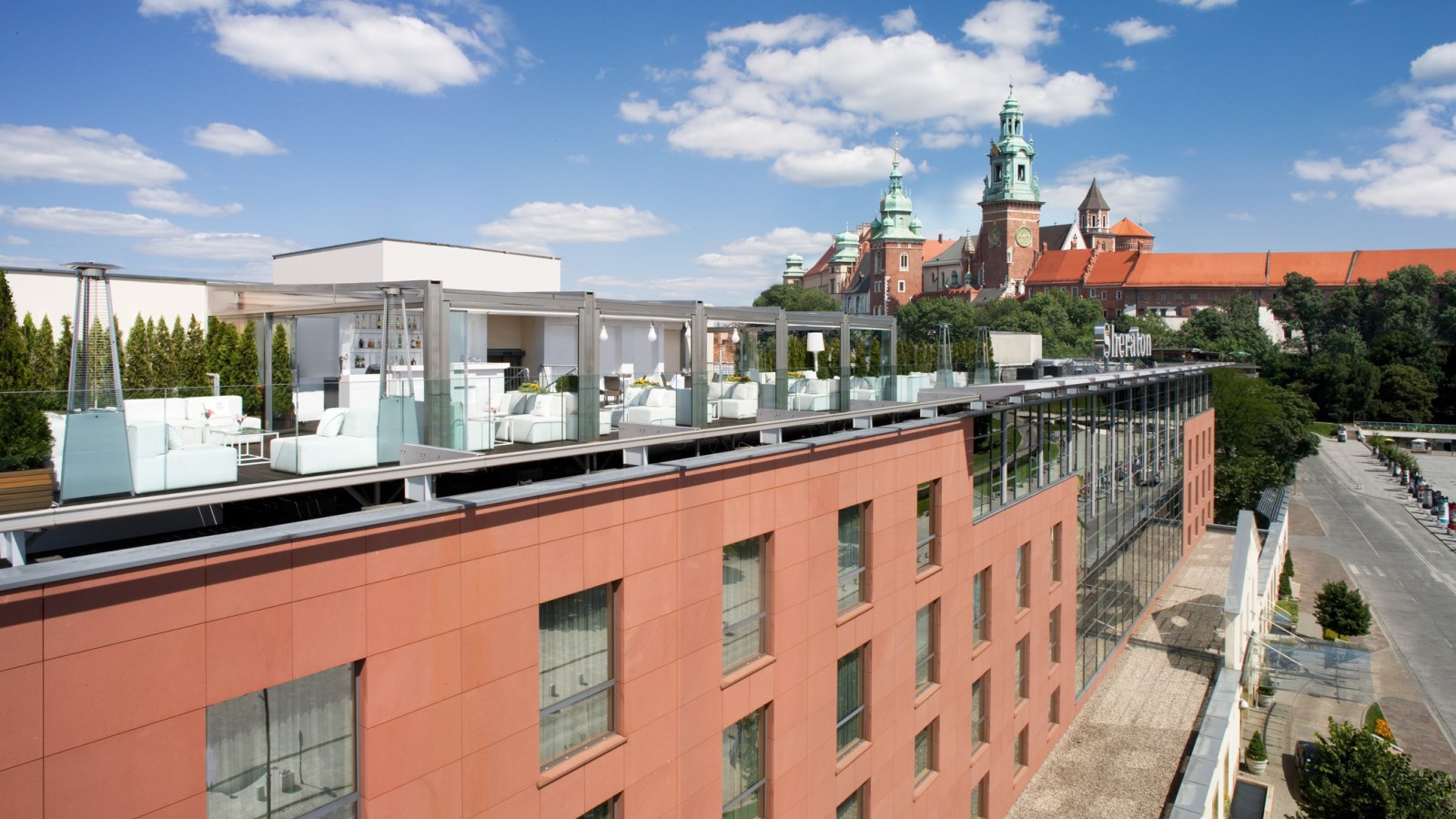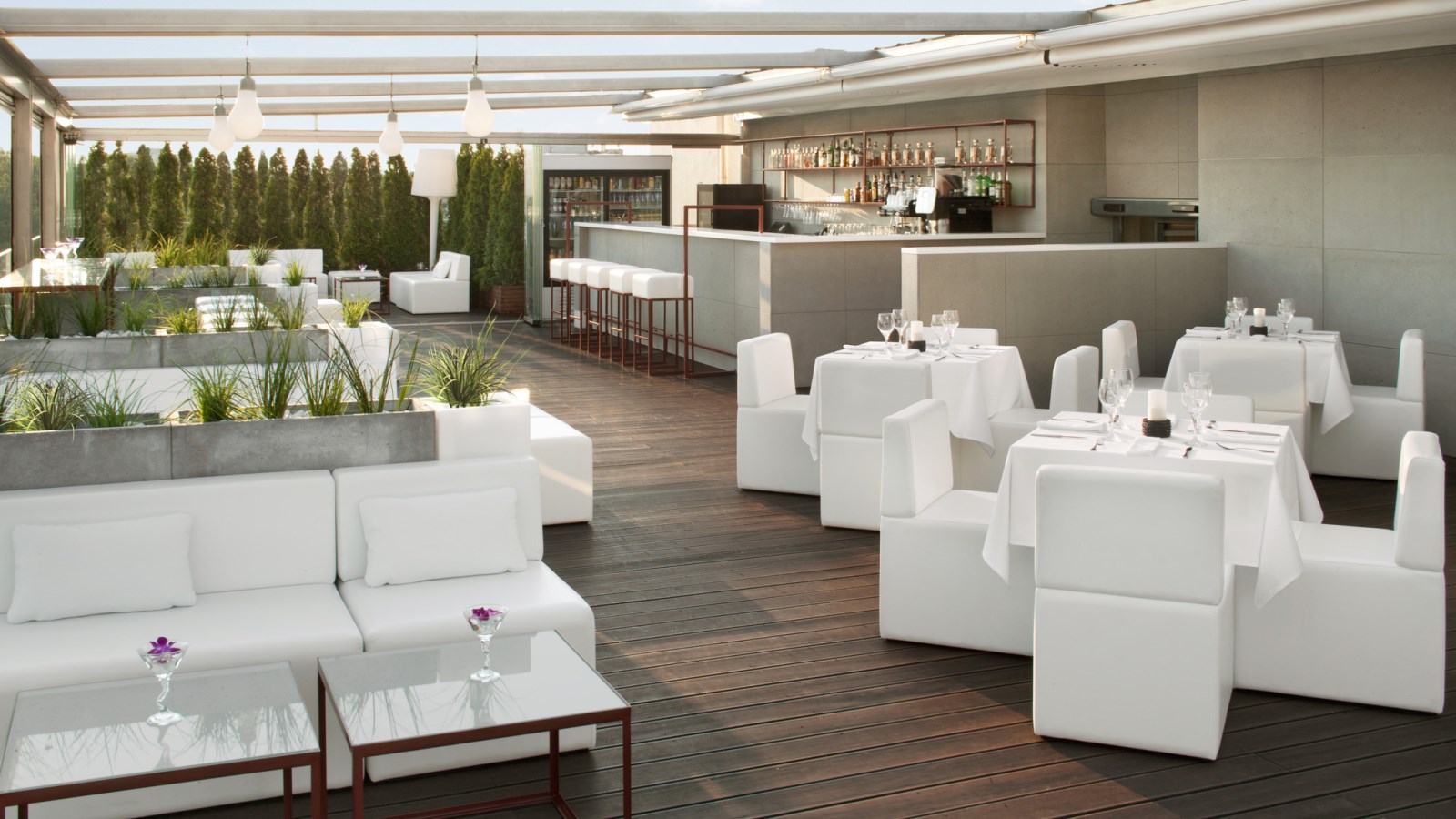 The Roof Top Terrace & Lounge Bar, located on the 5th floor of Sheraton Grand Krakow, is a must-see while in Krakow.
Discover the trendy setting - modern interiors featuring comfortable lounge areas with white sofas and illuminated concrete wall decals. A retractable roof can offer some shade and privacy on a sunny day, as well as wind and rain protection while enjoying outdoors.
Experience Krakow from the best perspective - have a cocktail or a coffee watching the lively city surrounding you. In the evening – take in the sparkling ambiance - moody sunset spot with captivating views over the river and Wawel Castle.
Enrich your stories with Krakow's best views – 190 sq.m. converted into an ideal setting for a light lunch with your family, an afternoon drink with friends or a private celebration like a pre-event cocktail or a wedding dinner.
Our Culinary Team is tempting with attractive menu while the Team at the bar invites for a refreshing cocktail from an extensive alcoholic and non-alcoholic beverage list.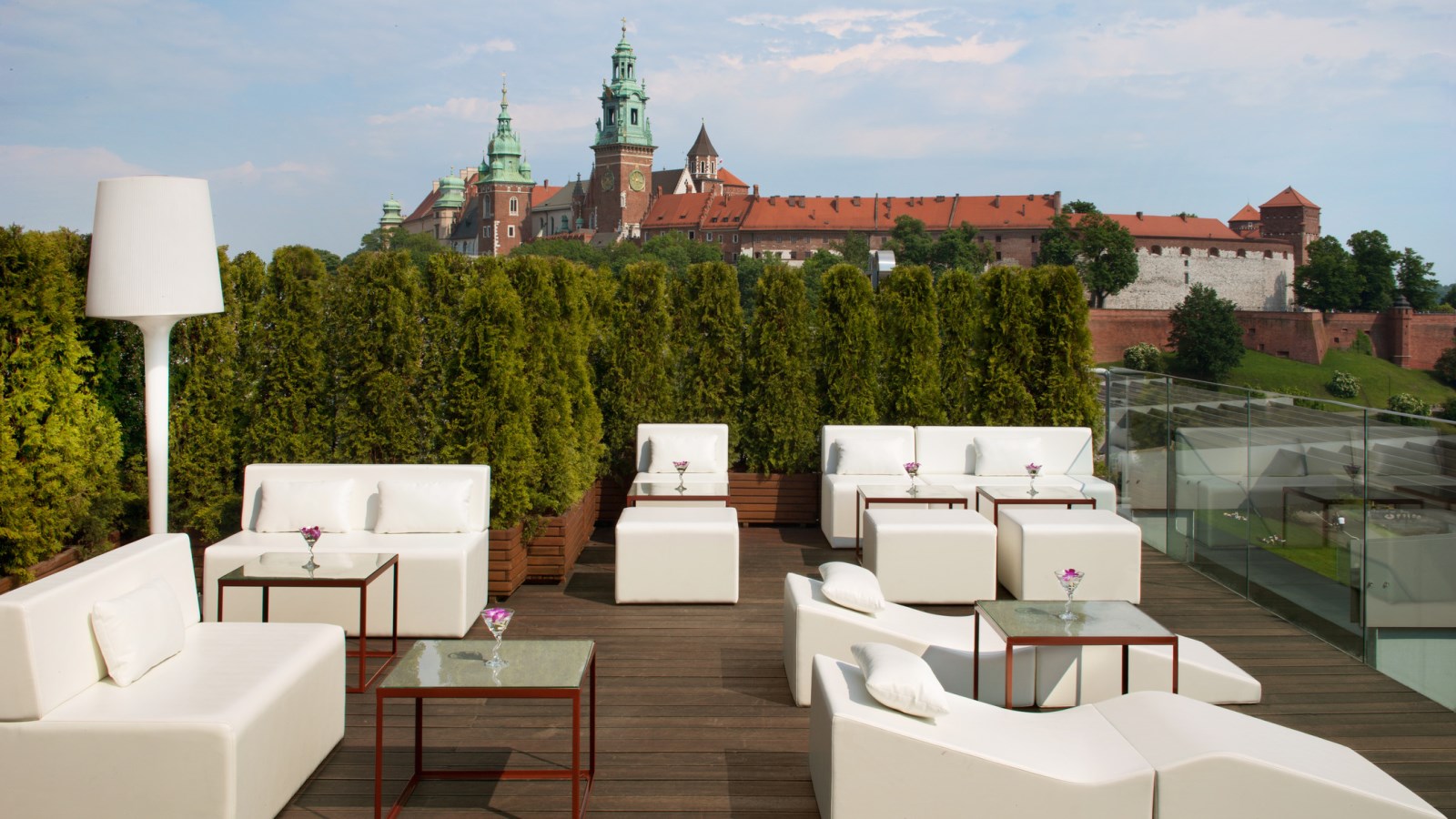 Monday- Sunday

12:00 pm -12:00 am