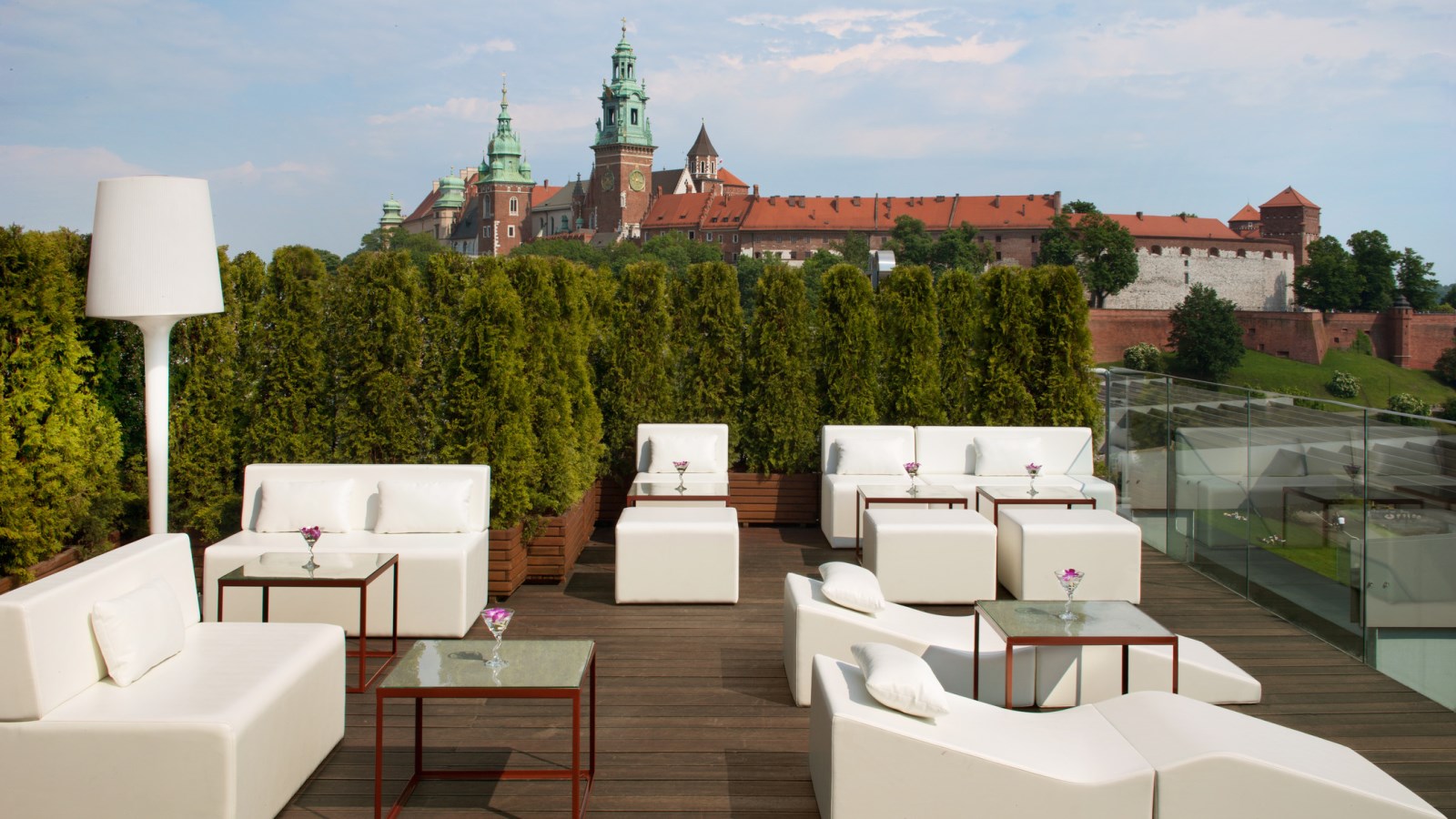 Sheraton Grand Krakow - Roof Top Terrace & Lounge Bar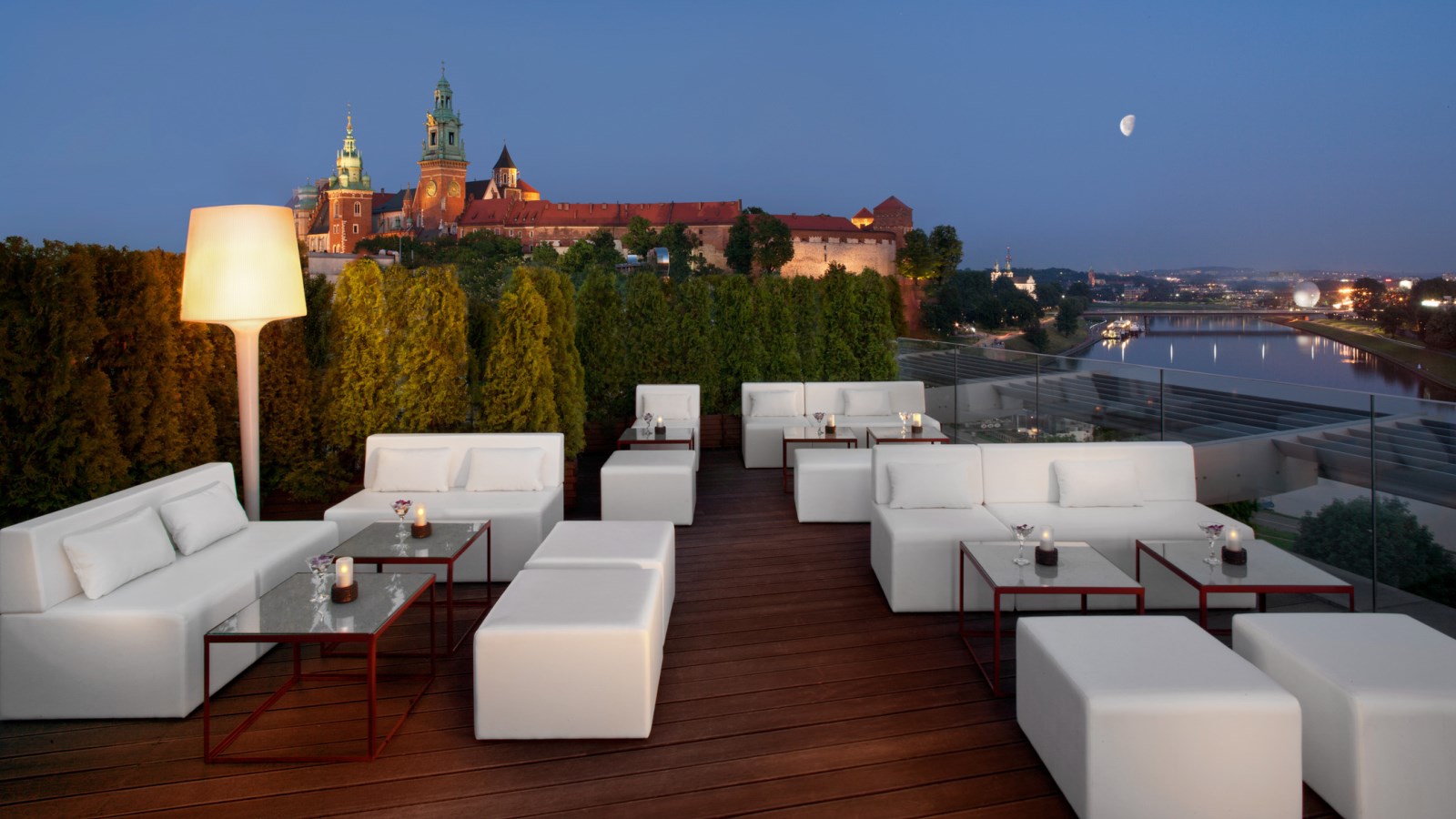 Sheraton Grand Krakow - Roof Top Terrace & Lounge Bar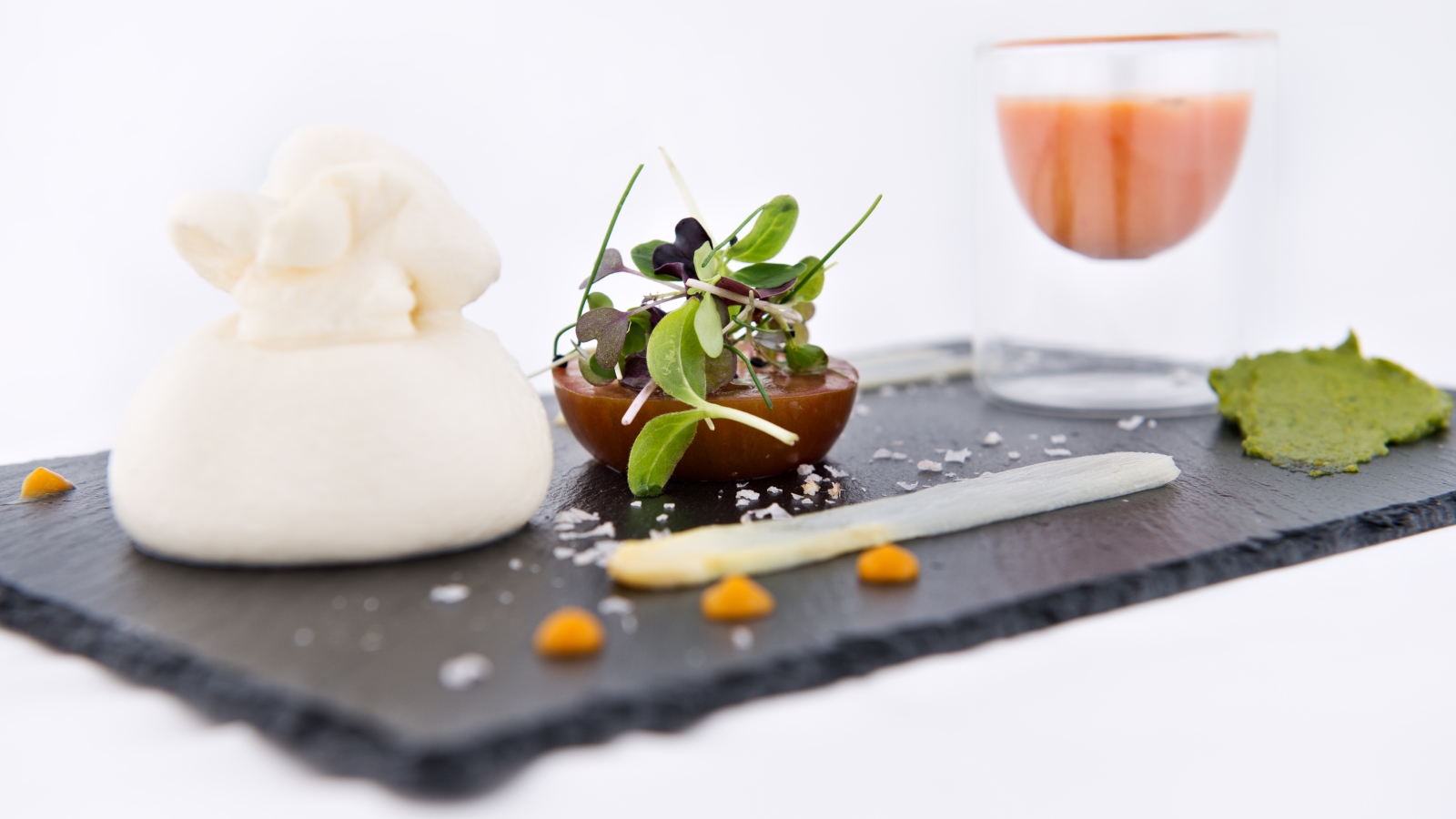 Sheraton Grand Krakow - Roof Top Terrace & Lounge Bar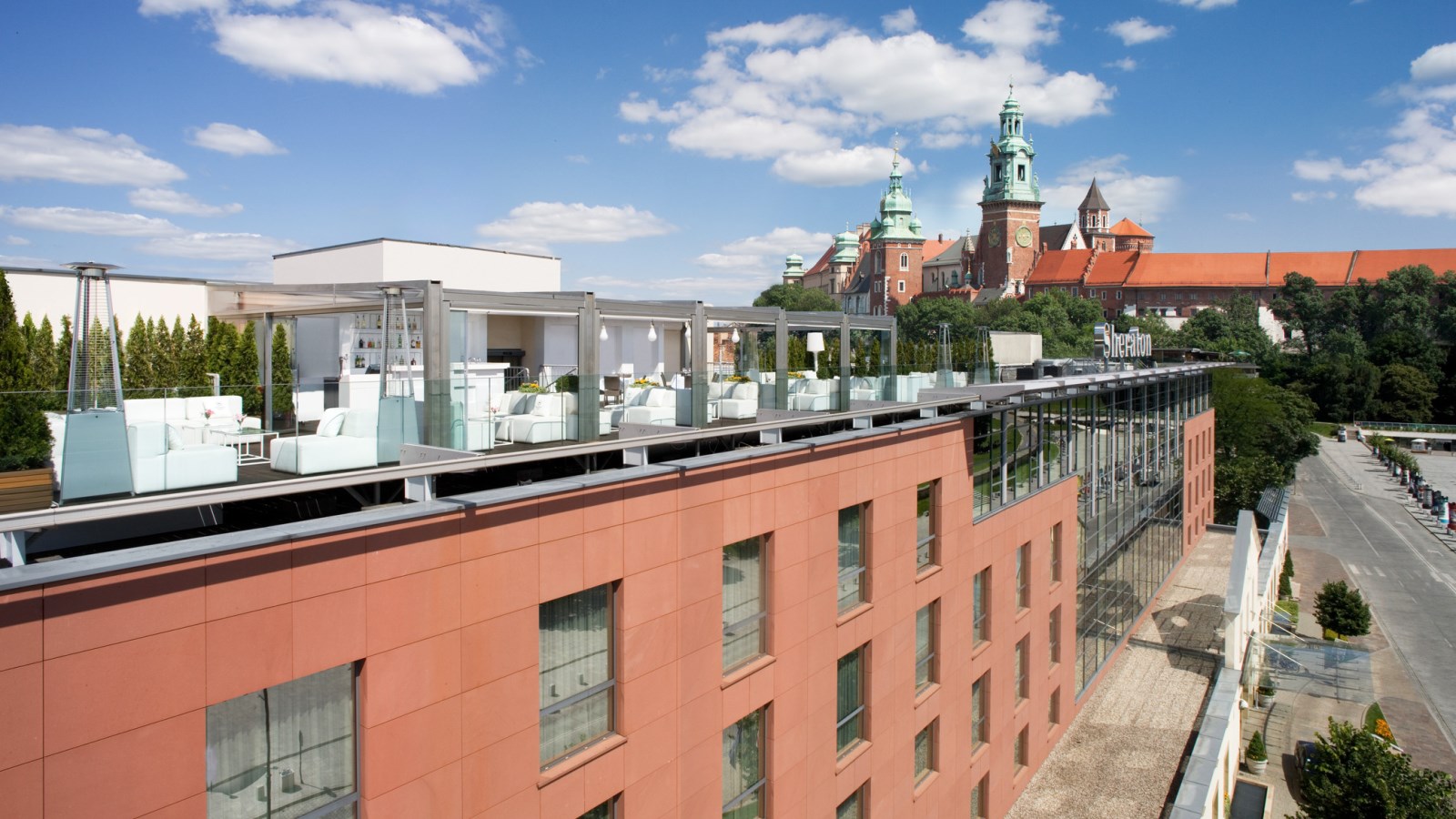 Sheraton Grand Krakow - Roof Top Terrace & Lounge Bar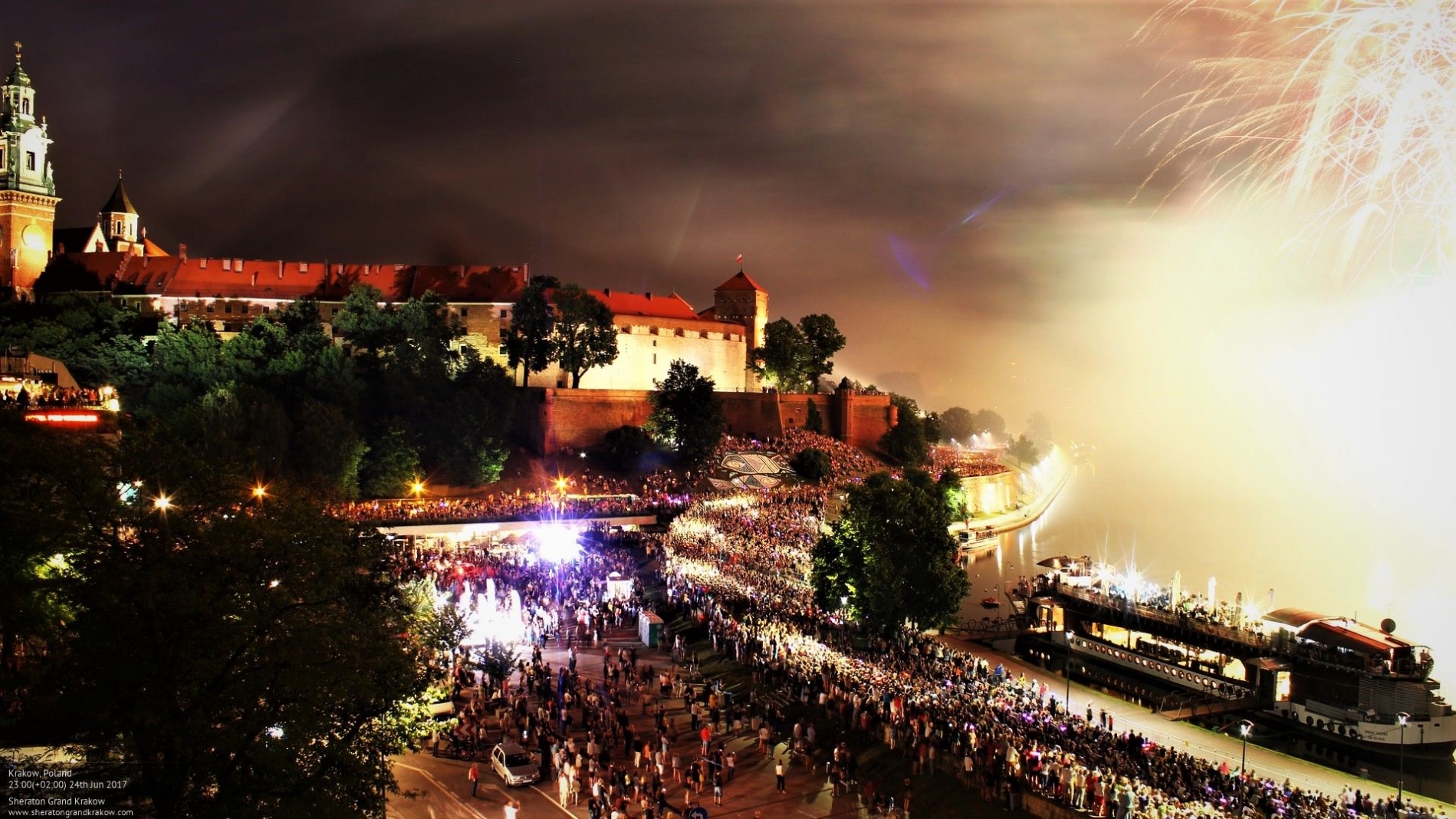 Sheraton Grand Krakow - Roof Top Terrace & Lounge Bar
Monday- Sunday

12:00 pm -12:00 am
Skyline experience
Experience the unique atmosphere of the Roof Top Terrace & Lounge Bar. Start your day with an exclusive late breakfast, pop in with your friends for a light lunch, for a cup of coffee or relax and unwind while sipping specialty cocktails watching summer sunsets and Krakow's best views.
See Krakow from a different perspective
An excellent menu makes every meeting an unforgettable, culinary experience. Choose light tapas with the company of carefully selected glass of wine, quick and satiating club sandwich or go straight to a dessert section of our menu.

Check our full menu >
Special Offers
Every day
Start your day with an exclusive breakfast in our Lounge Bar & Roof Top Terrace. Learn More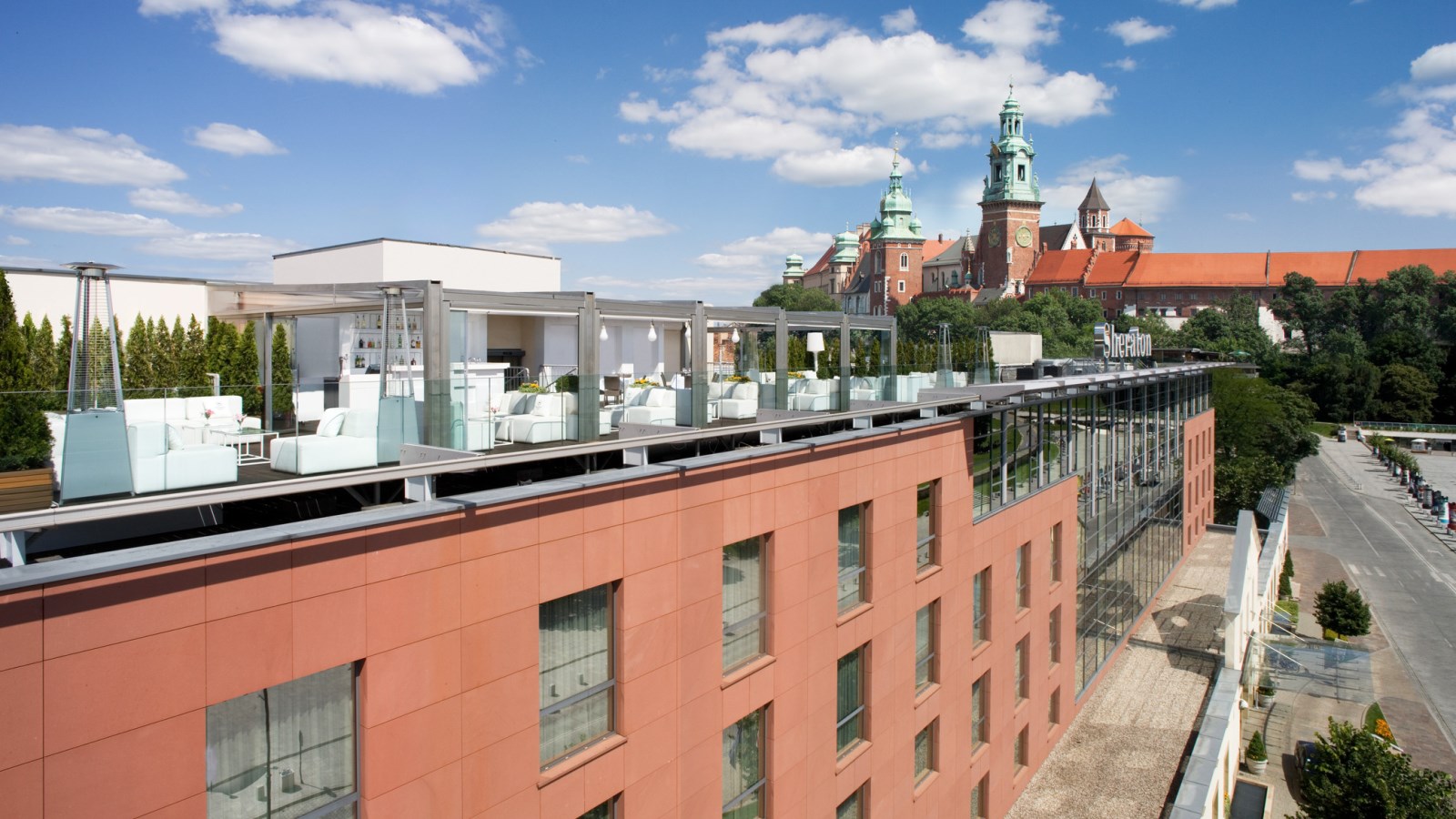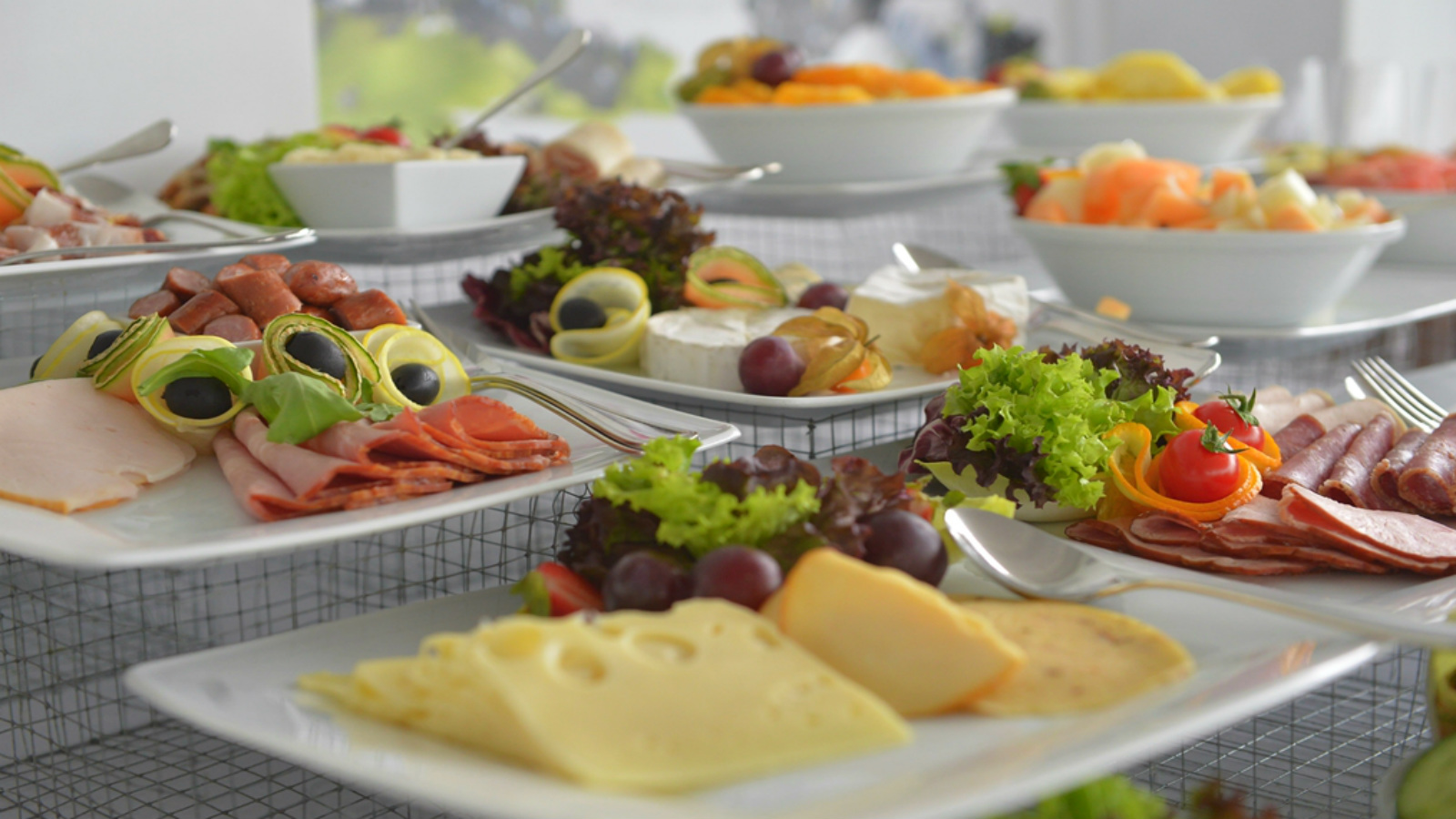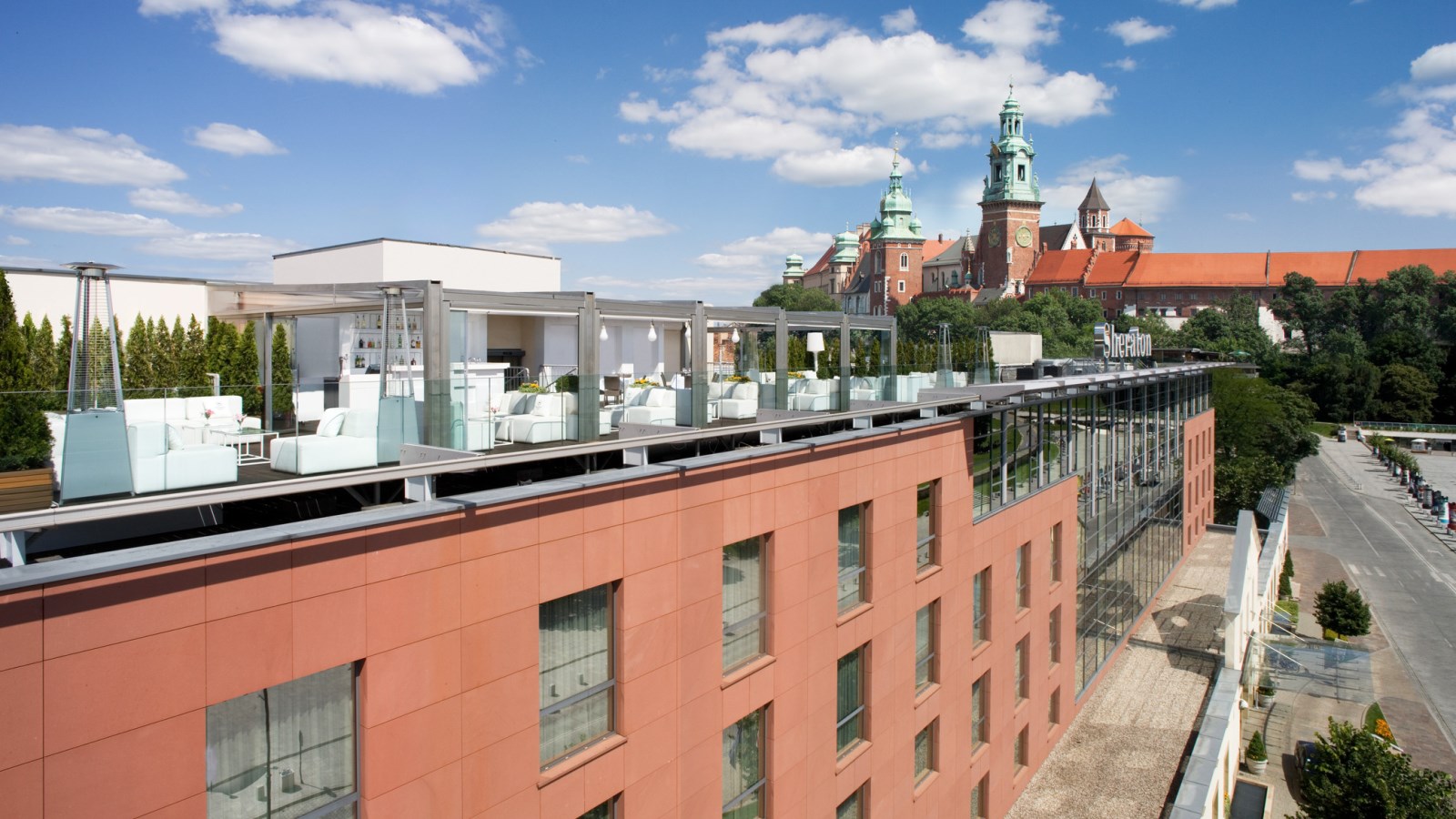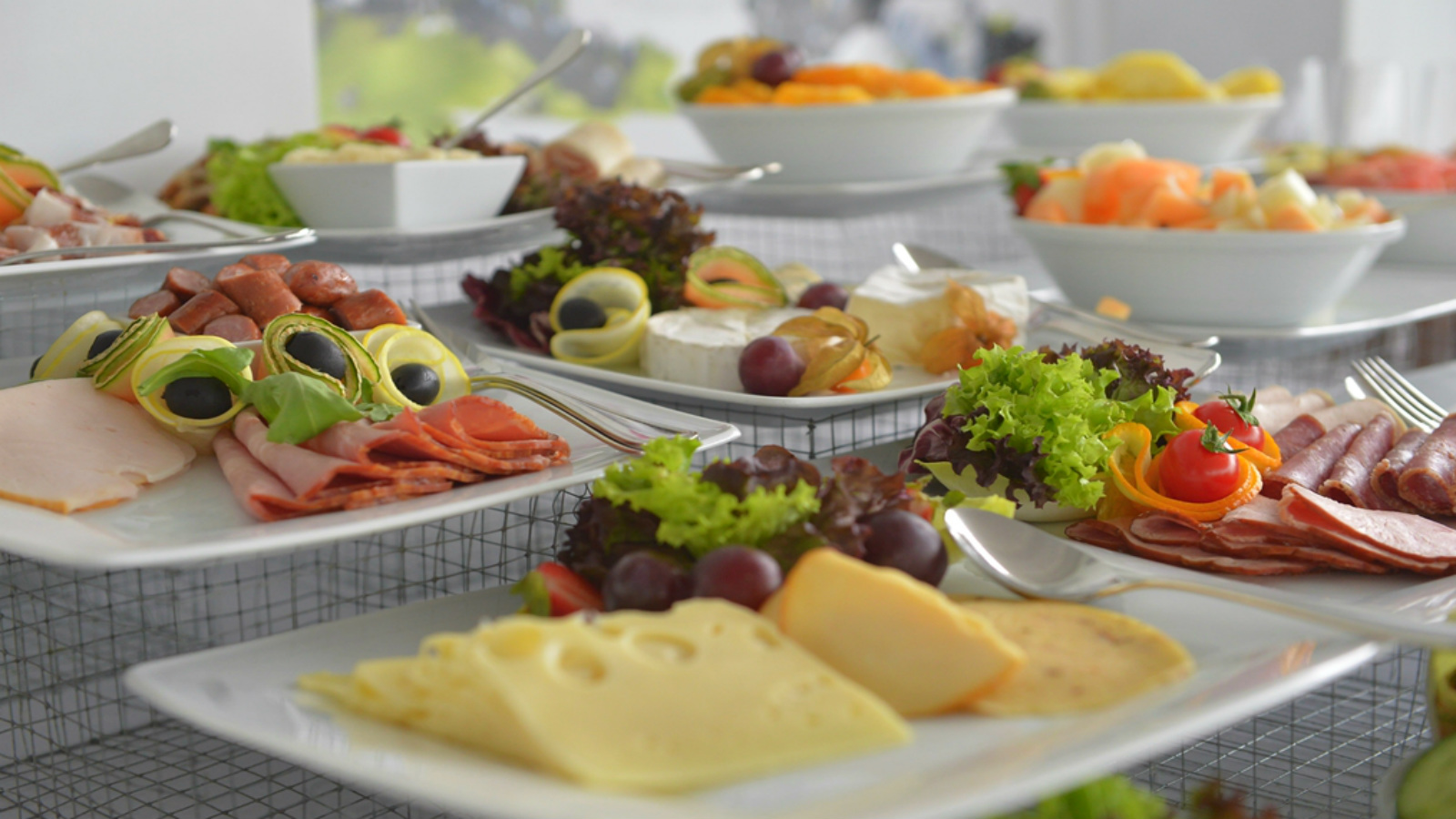 Breakfast with a View
Greet the morning with energizing meal set according to your preferences.
Private breakfast with live-cooking station, mouth-watering buffet or stylishly
presented plated menu with variety of side-dishes – the choice is yours.
Special dietary requirements will not be a problem to our well-experienced
Chefs, just let us know and we will tailor fit the products selection to you.

Sit back, relax, enjoy the daily magazine or simply observe how Krakow is getting ready for a brand new day.

Private breakfast can be arranged starting from minimum 8 pax.
Reservations and information: T 48 12 662 1663 T 48 12 662 1000 E fbsupervisors.krakow@sheraton.com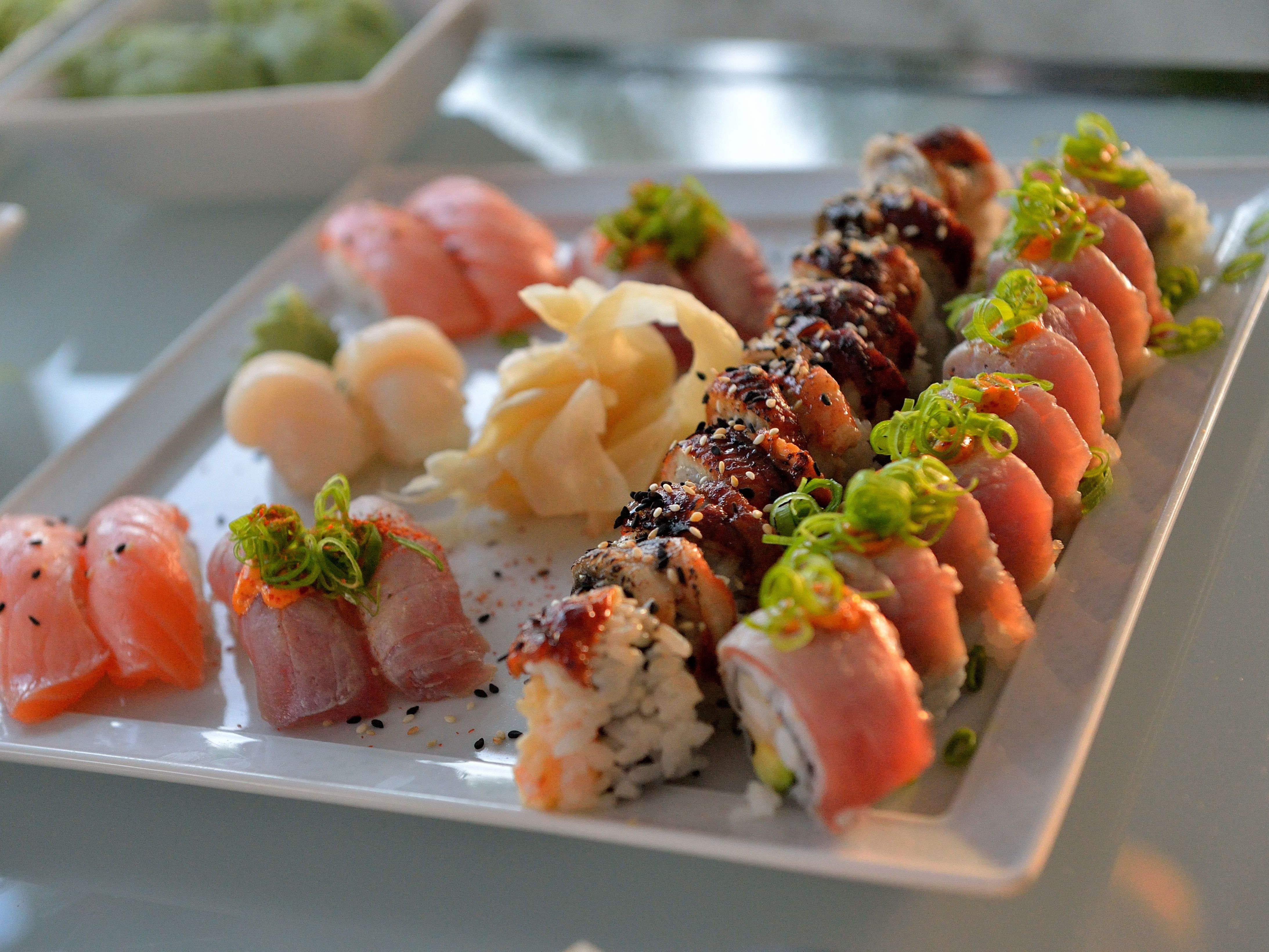 Every Friday
Take a chance to experience our Sushi Fridays. Learn More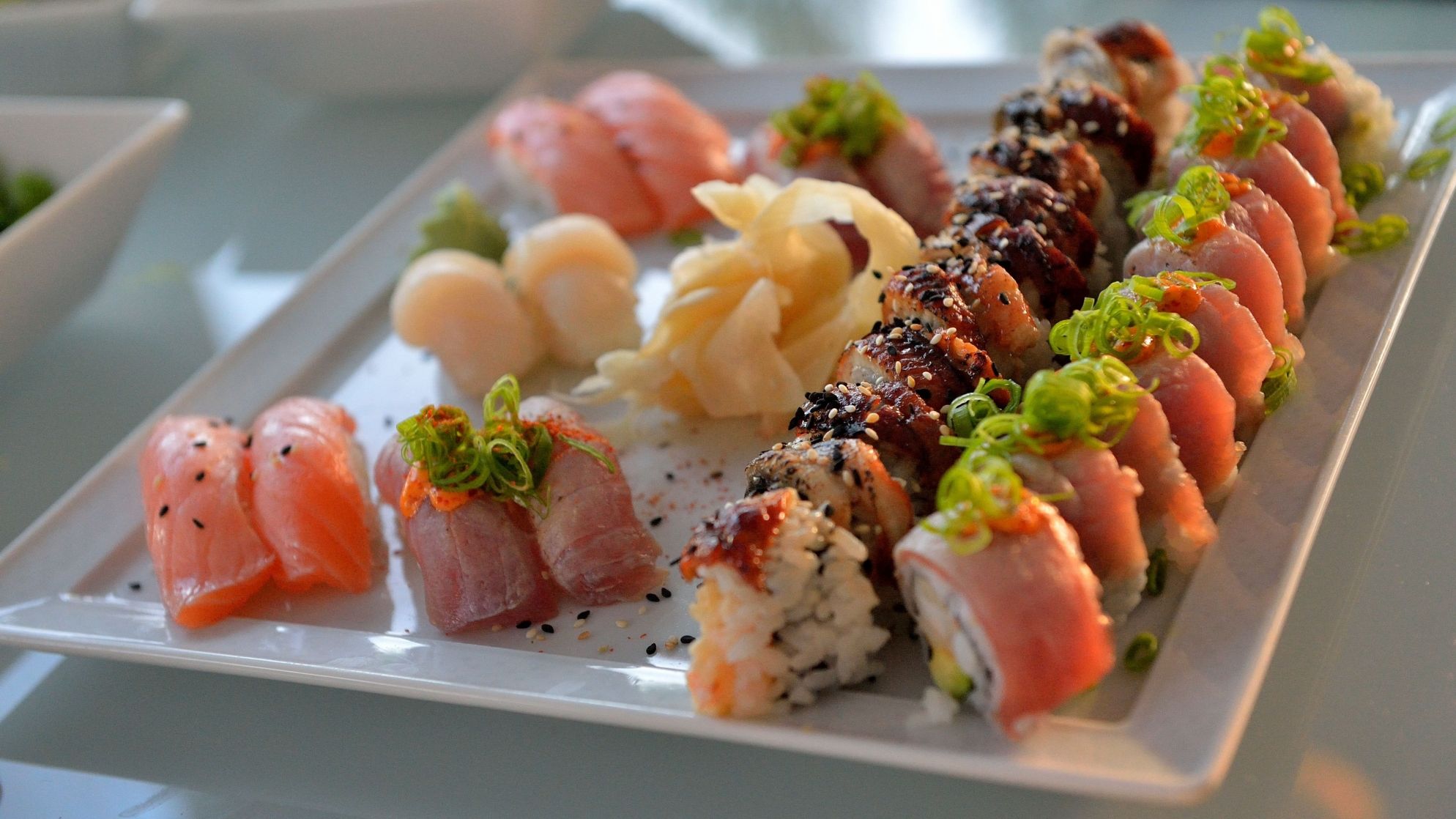 Sushi Fridays
Every Friday from 6:00 PM until 11:00 PM at the iconic Roof Top Terrace & Lounge Bar you can enjoy delicious sushi – freshly made by professional Sushi Masters. Highest quality ingredients, delicate fish, light wines and variety of teas – all served with a flare of artistry.

A perfect summer evening for all sushi lovers and fans of the finest skyline views.

Reservations and information: T 48 12 662 1663 T 48 12 662 1000 E fbsupervisors.krakow@sheraton.com